Corporate Gifting is one of the proven ways to initiate and develop relationships with your clients, partners, employees, and other stakeholders. It helps strengthen your business relationships and create brand awareness among the public. Moreover, it is an excellent way of marketing your company and furthering your yearly goals.
But the question is –how to get good corporate gifts? We know that you are bothered not to spend your finances on inferior quality gifts as it will tarnish the company's image. We say there are few intelligent ways of getting high-quality corporate gifts to solve this. And today, we will discuss them below.
So, here we go–
Visiting Malls – Shopping malls offer a variety of branded products in their numerous showrooms. Malls offer electronics and wearables like smartwatches, speakers, headphones, bags, home decor, serving platters, bowls, mugs, trays, incenses, apparel like high-end brands, scarves, etc.
Contacting Gift Hamper making companies – Tons of companies curate corporate gift hampers of every price range. You can get a few reputed ones and show them their samples. And then zero down to one and make a deal.
Engaging a local handicraft artist – We believe if a corporate gift is creative, it makes a more significant impression and adds value to the company's image. These days, so many artists are showcasing their art products on Instagram. Search a few in Bangalore and book an appointment with them. You can go for handmade wall art, designer cutlery, crafted coasters, scented candles, hand-painted trays, vases, table lamps, etc.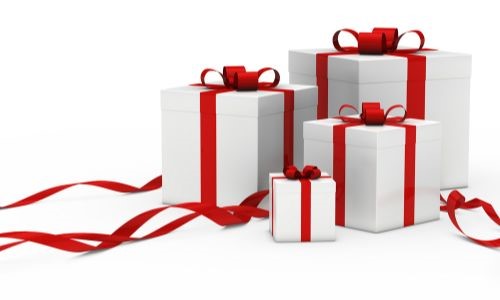 Ordering Online – We live in the age of online shopping, and there are millions of websites to shop from. You will get corporate gift products like cushions sets, paintings, accent pieces, furniture, diaries, electronics, office desk accessories like pen stands, assorted chocolates, handmade boxes, apparel, expensive pens and perfumes, bags, gift hampers, shopping vouchers, etc.
Opting for the best bakers – Now-a-days, there is a trend in high-class society to gift premium bakery products like cupcakes and tarts, handmade chocolates and jams, blended coffees, freshly made sauces and dips, fancy loaves of flavoured bread, etc. Head to a top-notch bakery and place your order to give your clients and employees a fantastic treat.
Striking a deal with a 'Print on Demand' company – These companies are versatile in sourcing the best gifts in the market and printing your company's logo on each item. We at Mudrikaa Prints offer a wide range of customized corporate gifts. And they are – leather diaries, mugs, trays, branded pens, key-chains, cocktail sets, imported crockery and cutlery, etc. Get your corporate logo and the name of the recipient client/employee on your selected items and a beautiful gift wrapping.  
The more a corporate gift look personalized, the more impact it creates on clients, partners, and employees. These gifts allow the management to show their employees and other stakeholders that the company values their contributions and wishes to continue the relationship. As a business owner, you should thoughtfully select beautiful gifts for your clients and employees that they cherish.