The idea of corporate gifting is not something entirely new. Companies have relied on corporate gifting for years now. This idea of corporate gifting helps to create a bond with the employee. The gift items can be anything, be it a personalized clothing item or stationary or an edible treat. These items can be used to build brand loyalty and also increase the trust of the employees towards the brand. It also helps an organization to improve the overall employee retention rate. So, here we are with a few reasons why corporate gifts are so important for employees:
It creates mutual respect: In order for an organisation to perform at its best, the employees need to have mutual respect for one another. They should also have respect for authority. The right gift can communicate that you admire your employees. It will also increase their sense of trust in you and they will hold you in a position of high esteem.
It establishes trust: Corporate gifting can help to build confidence between two parties who are just about to begin a business relationship. When you choose the right corporate gift for a client, it automatically increases the trust of your client towards you. They become more eager to do business with you. This helps your business potential in the long run and you also end up gaining a number of loyal clients for your business.
It can set the tone for your business: It is no secret that when someone offers you a gifting item, it has an effect on the entire corporate environment. It also helps to create a really encouraging mood. The recipient is always going to be thankful for this positive move. This also creates a more positive environment and people are more eager to exchange their ideas with each other. This can help you set the right mood and tone for your business.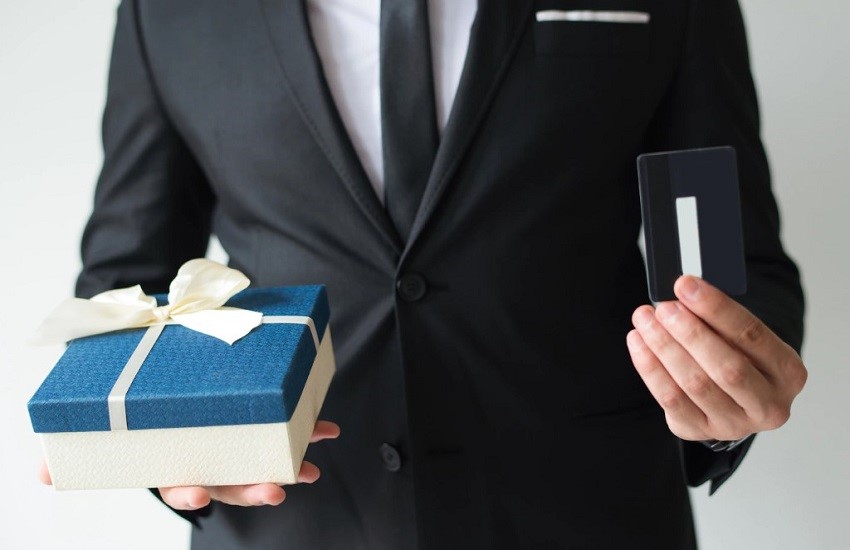 It helps to express gratitude: A very common reason for corporate gifting is to show your appreciation for someone and the effort they put in on a regular basis. The right corporate gift will help you to express the fact that you are really happy about a job is well done. This again is going to act as a source of encouragement and the receivers are going to be all the more encouraged to give their best at work.
It helps to celebrate culture: In some cultures, corporate gifts are really important for various special occasions. This can help to further establish a sense of unity among the employees of an organization. The employees get to celebrate all the occasions together. They also understand the value of each other's culture. This again is a really good way of bonding with each other.
It can help to tell your story: A gift can be used to convey your story to a client. It can talk about the effort made by you for the success of your organization. This provides your client with an understanding of your value proposition. This also helps in establishing a sense of trust between you and your clients. Overall, it can add value to your business.
So, these are some of the major benefits of corporate gifting. Also, for extraordinary corporate gifting ideas, you can reach us.